and http://nfahkjoinedyourcontest.blogspot.com
Contest link:
http://nfahkjoinedyourcontest.blogspot.com/2011/01/contest-dubai-make-it-real-for-me-bebeh.html
entry pilihan:
Link:
http://nfahk.blogspot.com/2011/01/dubai-what-you-need-to-know-about.html
Ok, i Dah tengok entry entry pasal Dubai, tapi dalam banyak-banyak I paling berkenan entry ni sebab entry ni kite a nutshell of Dubai, kira kalau dalam entry ni, dah boleh berkira kira nak pergi mane dekat Dubai ni. cume satu je tak cukup, tak cerite pasal Burj al Arab :) heheh
Kredit: Google..
Sebenarnyer kalau tanye tempat mane I teringin nak pergi dalam dunia ni, ade dua.. satu Prague dan satu lagi Dubai.. tak caye.. I sendiri pernah buat entry
http://emmira.blogspot.com/2009/10/my-top-5-treat-list.html
dan memang Dubai adalah bende yang I akan cuba capai.. tapi iyer lah Dubai ni mahal kan..
Tapi yes, memang betul, bangunan dekat Dubai ni, tinggi tinggi n moden moden semuanya.. kalau tengok dekat blog penganjur contest ni
dan kalau ade antara kite ni memang nak sangat pergi sane untuk bershopping.. ni ade Mall of Emirates yang tersangat laaa besarnyer... kalau kat Dubai, sah lah tak de snow kan.. tapi kalau teringin nak mencube main ski, boleh je dekat sini sebab sini ade indoor skating :) Ingat tak sape-sape peminat Amazing Race Asia.. Jo jer and Zabrina (Amazing Race Asia season pertama) tu pernah ke sini untuk jayakan one of the task..
I rasa antara tempat yang confirm I akan pergi kalau I pergi Dubai is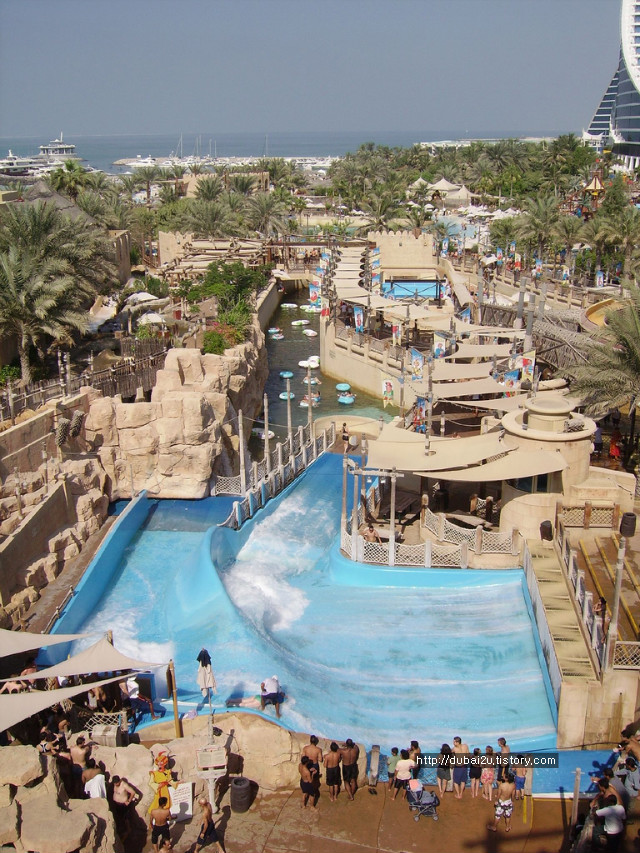 sebab im sure Emir mesti suke punyer.. kalau pergi jalan jauh-jauh, anak tak seronok tak best jugak kan..
Tempat ni name nyer Wild Wadi, penah tengok dalam Amazing Race ade satu contestant ni takut nak turun slide tu dekat Wild Wadi ni lah..
Tapi berangan je lah kan.. tahu dekat sini bukan main mahal lagi.. kalau tak de sape nak sponsor tak yah la nak pegi.. Dulu i hampir pergi sini sebab ade business trip, tapi tak jadi sebab anak i masuk hospital.. so i cancel the trip .. tak pe mungkin rezeki di lain kali..
Ok, i buat entry ni untuk masuk contest.. kalau i menang, i teringin nak
pashmina viscose!