Contest organized by:
http://sachiasukaii.blogspot.com
Contest link:
http://sachiasukaii.blogspot.com/2010/07/great-moment-with-parent-contestlets_06.html
Gambar yang nak dipertaruhkan...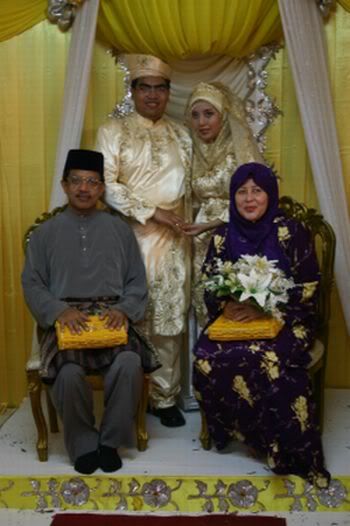 Kenangan di hari perkahwinan bersama Baba dan Mama.Mama tersipu malu sebab kene duduk atas pelamin.. Sangat bermakne sebab satu satunya gambar saya bersama mak dan ayah sahaja masa hari perkahwinan, yang ni pun belah lelaki, mase belah saya, tak sempat.. sebab mak ngan ayah sibuk layan tetamu

Why do I love my parents?
Should I say? tapi untuk saya sape yang tak sayang mak ngan ayah je patut ditanye kenapa... Parents will do anything to their child, no matters how hard their life is.. and so do my parents..nak nak saya ni degil orangnya.. tak tahu lah macammane depa handle saya...


Mahu tag
Contest ends: 31 August 2010